Rubik's Masterpiece Cube
Or, as the Guinness Book of World Records refers to it, the "World's Most Expensive Toy".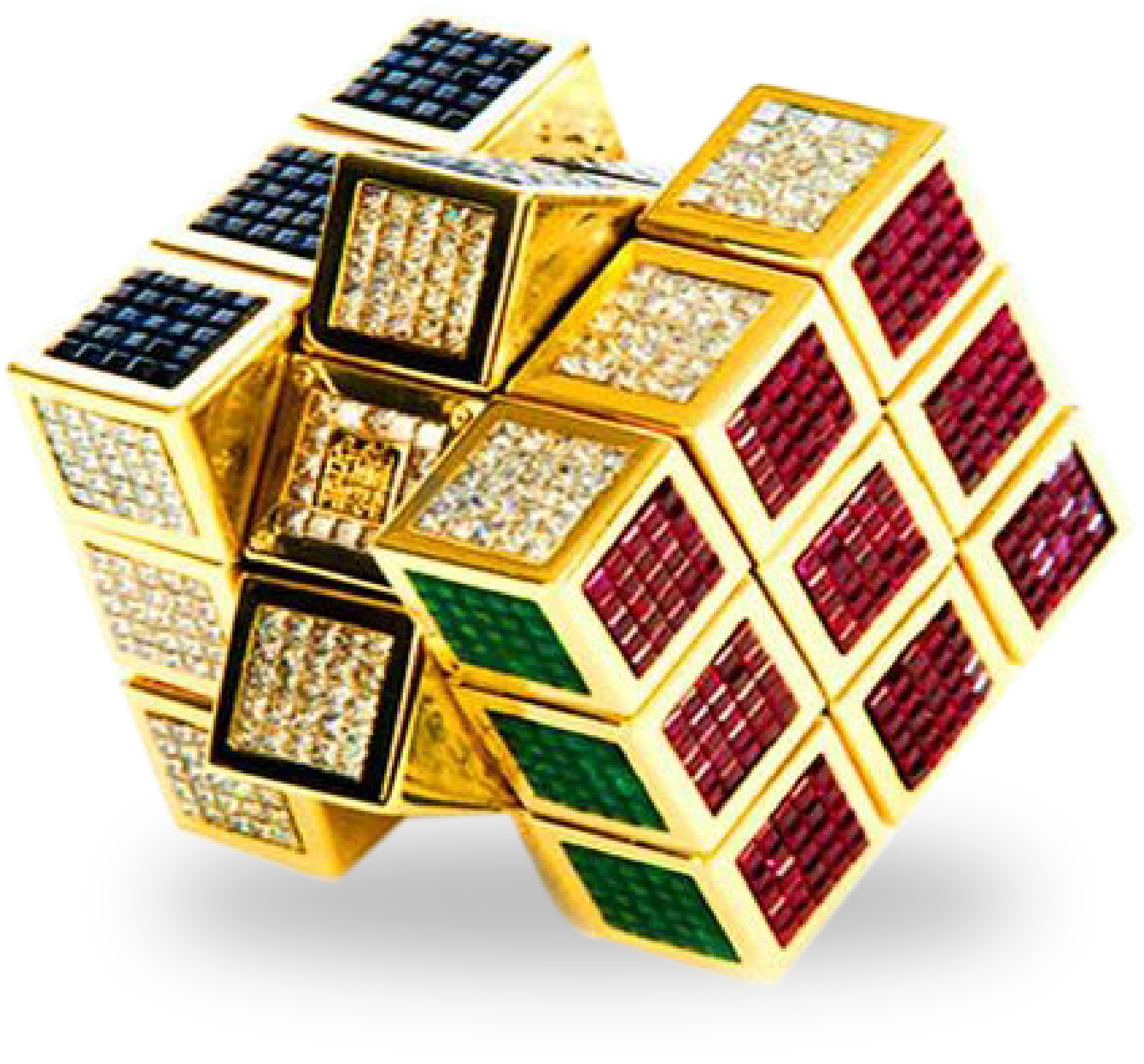 Valued at $2.5 million, the fully functional jeweled Rubik's Masterpiece Cube required 8,500 person-hours to be crafted in 18 karats of yellow gold. It includes 25 precious stones per panel, using 185 carats of rubies, emeralds, sapphires, and white diamonds, among other stones. It has toured the world for seven years.